So we are thinking of taking the "scenic" route to Colorado in August.
Which may include Trail Ridge Road.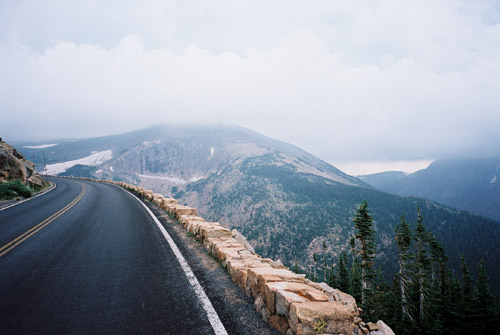 Does this look terrifying to anyone else?
My palms are sweaty just thinking about it.
Here are the facts:
*Trail Ridge Road is the highest continuous highway in the U.S.
*It is 12,183 feet at its highest point.
*It may make you wet your pants.
This also makes me wonder
who will be brave enough to drive us along this terrifying road? You see, Kyle does not like heights, but he also considers me a "three out of ten driver." So the question is, which does he fear more: driving at 12,000 feet on practically guardrail-and-shoulder-less roads or his wife's driving?
I'm going to go out on a limb here and go with the latter.
The End.